Analytics View¶
The Analytics view displays aggregated conversational statistics for all dialog sessions held with your AI assistant. Here, you can see what your target audience is, how your customers behave and what they say.
Note
Alan AI's analytics is designed with respect to users' privacy and security. While collecting and analyzing conversational data, Alan AI keeps users' personal details private and shows anonymized speech-to-text logs of users' utterances.
To open the Analytics View:
In Alan AI Studio, open the project for which you want to view conversational analytics.

At the top of the code editor, click Analytics.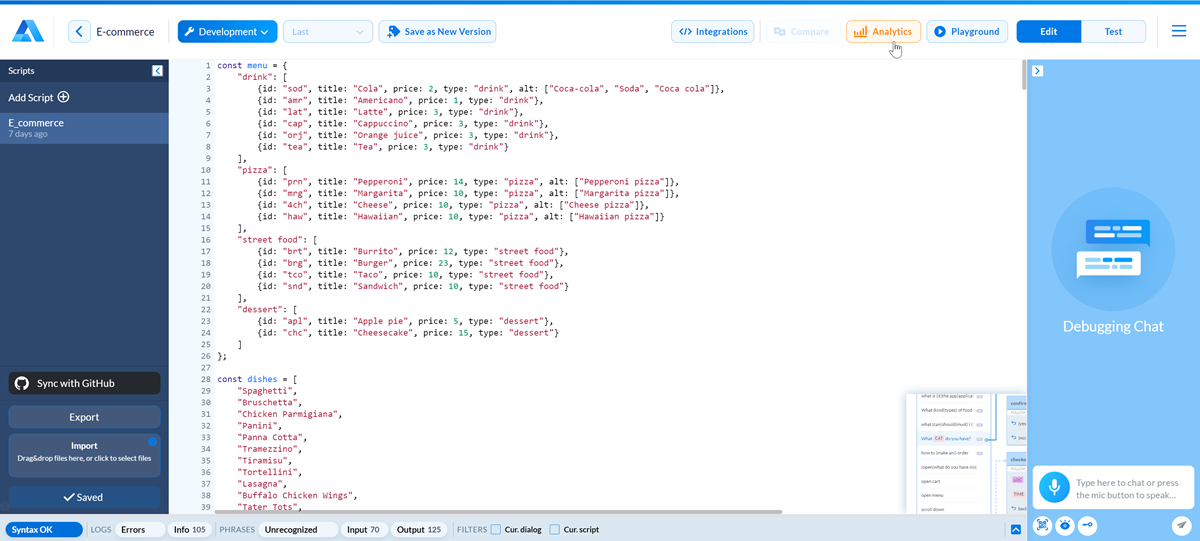 While working with the Analytics View, you can:
Switch between environments: at the top of the Analytics view, click the environment button and select the necessary environment: Development, Testing or Production. For more details about Alan AI environments, see Versions and environments.

Display the latest conversational data in widgets: at the top of the Analytics view, click Refresh Data.
Filtering and comparing datasets¶
By default, the Analytics View displays statistics for the whole project lifetime. To effectively analyze conversational data, you can filter available information and compare several subsets of data side by side.
To create new data subset:
To the right of the initial dataset, click the plus icon to add a new data subset.

At the top of the pane, provide a name for the created data subset.

Use the period filter at the top of the pane to select the time span for which conversational data must be displayed.
For your convenience, you can:
Drill down into a specific data slice, either for a single subset of data or all data subsets. To bring the widgets to the foreground, click the compare or expand icon in the top right corner of a widget in the necessary row.

Collapse the widgets: to collapse or expand a widget, click the arrow icon to the left of the widget name.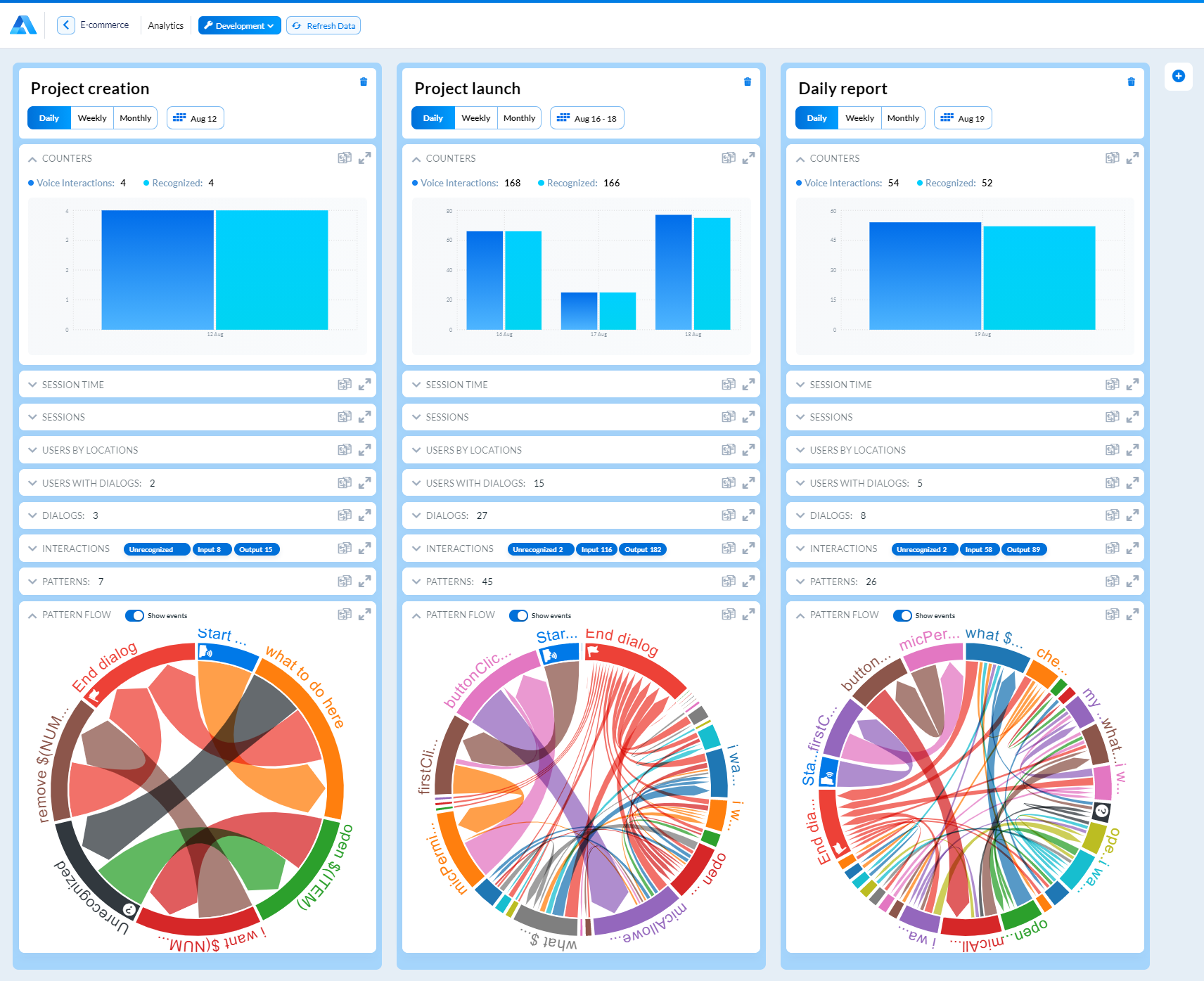 Understanding the widgets¶
The Analytics view presents the following widgets: